Tomáš Hrbek, Lucie Kolouchová, Daniel Hrbek: Shoah (Šoa)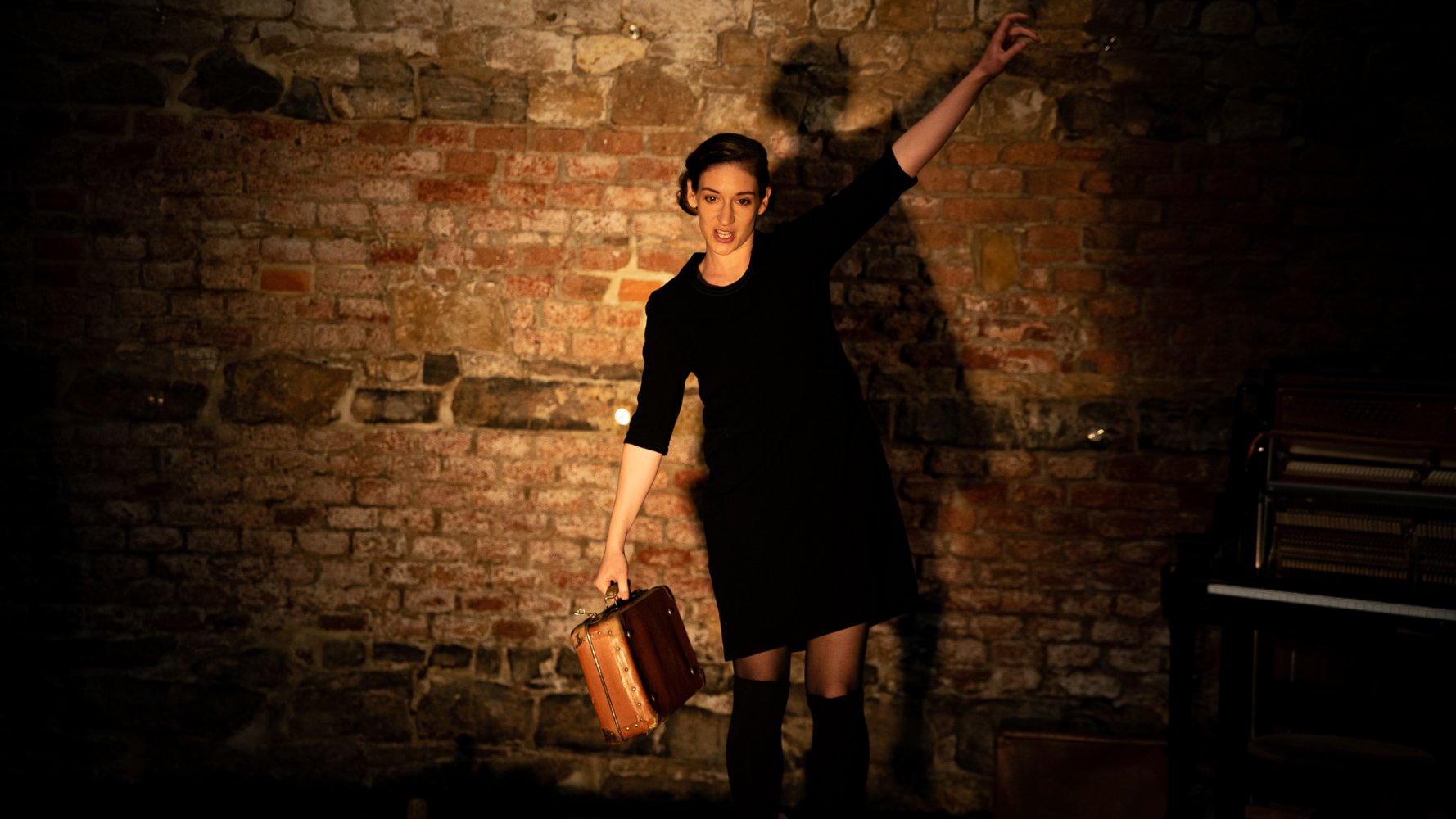 A true story about how to survive a Nazi hell. An English version was successfully put on Broadway stage in New York.
A story of two people that found themselves in the same places and lived through similar tragedies, and still had never get to know each other. Their life paths intertwined but never converged - both survived the Theresianstadt and Auschwitz concentration camps, death march but also post-war injustice.
Focusing on two unordinary destinies in the midst of a Nazi hell, the show is composed of authentic testimonies of two completely different people - athlete Miloš Dobrý and actress Hana Pravdová.
They have in common much more apart from surviving the holocaust...
Miloš Dobrý died on November 23, 2012.
Get ready for an untraditional experience intensified by the intimate space of the Studio, the show's specific stage.
Kindly note that actors smoke on stage during the show. 
CHARACTERS AND CAST
MILOŠ DOBRÝ: Miroslav Hruška
HANA MARIE PRAVDA: Zuzana Zlatohlávková/Marta Dancingerová
PRODUCTION TEAM
Compiled from authentic testimonies and according to the book Short Stories from a Long Life by:
Tomáš Hrbek, Lucie Kolouchová, Daniel Hrbek
STAGE DESIGN AND COSTUMES: Daniel Hrbek
DRAMATURGY: Lucie Kolouchová
PRODUCTION: Jana Bergerová
STAGE MANAGER: Blanka Popková
ASSISTANT TO DIRECTOR: Julek Neumann
CONTACT

Mahulena Košťálová 
tel.: +420 257 321 334, mob.: +420 724 003 857
e-mail: obchodni (at) svandovodivadlo.cz