Martina Kinská: Pankrác '45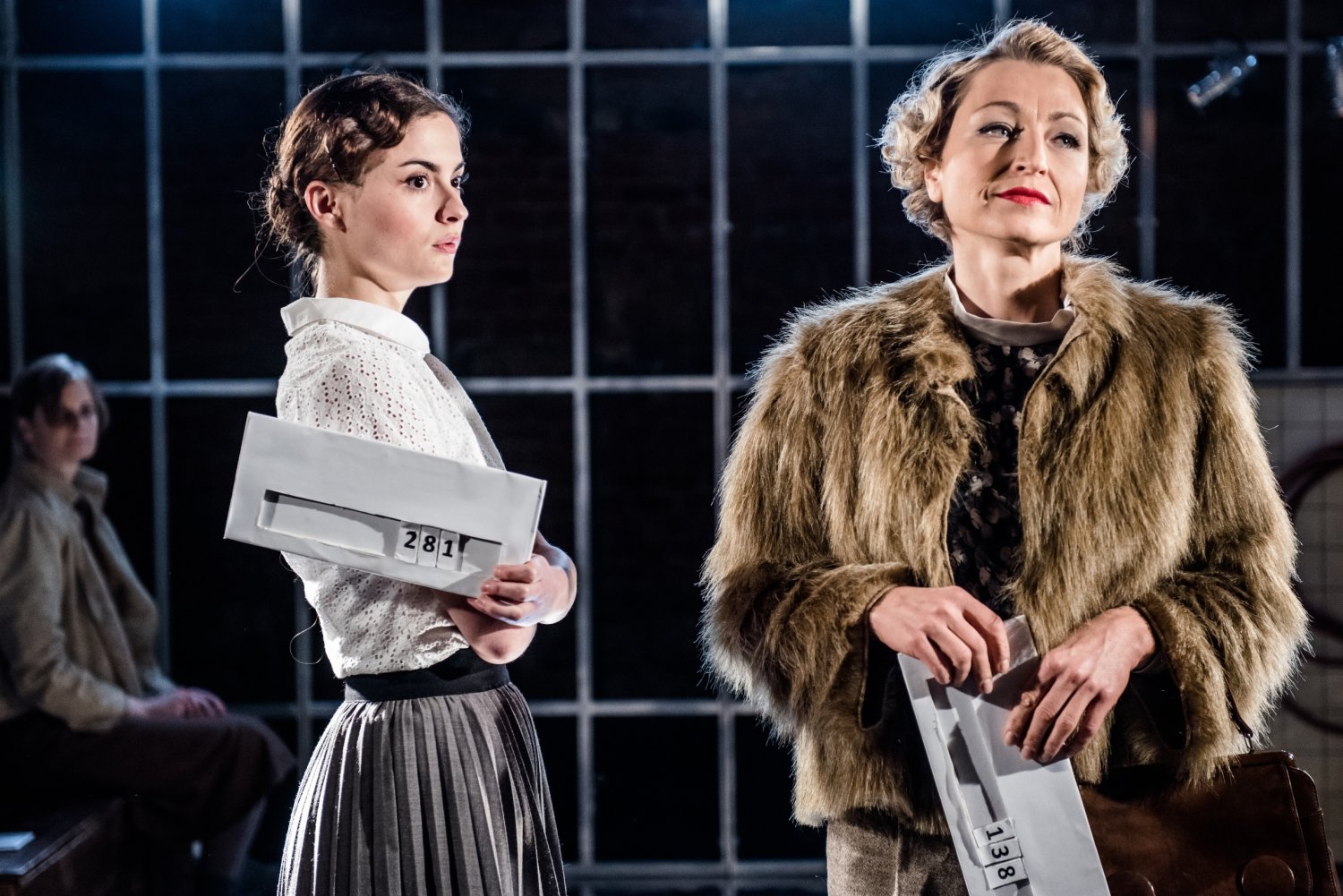 "Casting for an execution" - a fictional story based on real-life events. For 8th/9th grade of elementary schools and secondary schools. IN ENGLISH!
The play Pankrác '45 takes place in these very revolutionary days, where a single cell in Prague's Pankrác prison sets the scene for a meeting not only of Adina Mandlová, Lída Baarová, and Hana Krupková, but also the Jewish Julča and a fifth woman whose identity is revealed only during the course of the plot. They don't know how long they'll be there. They don't know whether they will ever see the outside world alive. They don't know whether their meeting is entirely coincidental. They don't know who is truly guilty, or their crime. Each of them responds to the situation differently, and differently seeks to navigate it. The Jewish Julča and Hana Krupková have experienced the concentration camps and know the need to remain calm and save their energy. The unknown woman doesn't speak at all. Meanwhile the actresses always remain actresses, determined to compete for the attention of their albeit small audience, even behind bars. Their main task is to survive – a task which each envisions differently.
A play about the relativity of guilt, about the blindness of vengeance, about responsibility for one's actions, about remembering. About the struggle to survive within the machinery of history.
The meeting of these five women itself is fictional; and yet they encountered each other in the Pankrác Prison individually, or could have. The period context and themes from their lives adhere to historically proven facts and a renowned historian contributed to the writing of the play.
The play by Martina Kinská was based on real life events.
ENGLISH VERSION CAST AND CHARACTERS
ADINA, an acterss: Klára Cibulková
LÍDA, an actress: Réka Derzsi
HANA, Resistance fighter: Eva Podzimková/Barbora Váchová
JULIE, Jewish woman: Andrea Buršová
THE NEW ONE: Marie Štípková
PRODUCTION TEAM
SCREENPLAY AND DIRECTOR: Martina Kinská
DRAMATURGY: Vladimír Čepek
STAGE DESIGN AND COSTUMES: Lucie Labajová
SPECIALIST ADVISER: Petr Koura
MUSIC: Zdeněk Dočekal

CONTACT

Mahulena Košťálová 
tel.: +420 257 321 334, mob.: +420 724 003 857
e-mail: obchodni (at) svandovodivadlo.cz