News
SVANDA THEATRE IN THE USA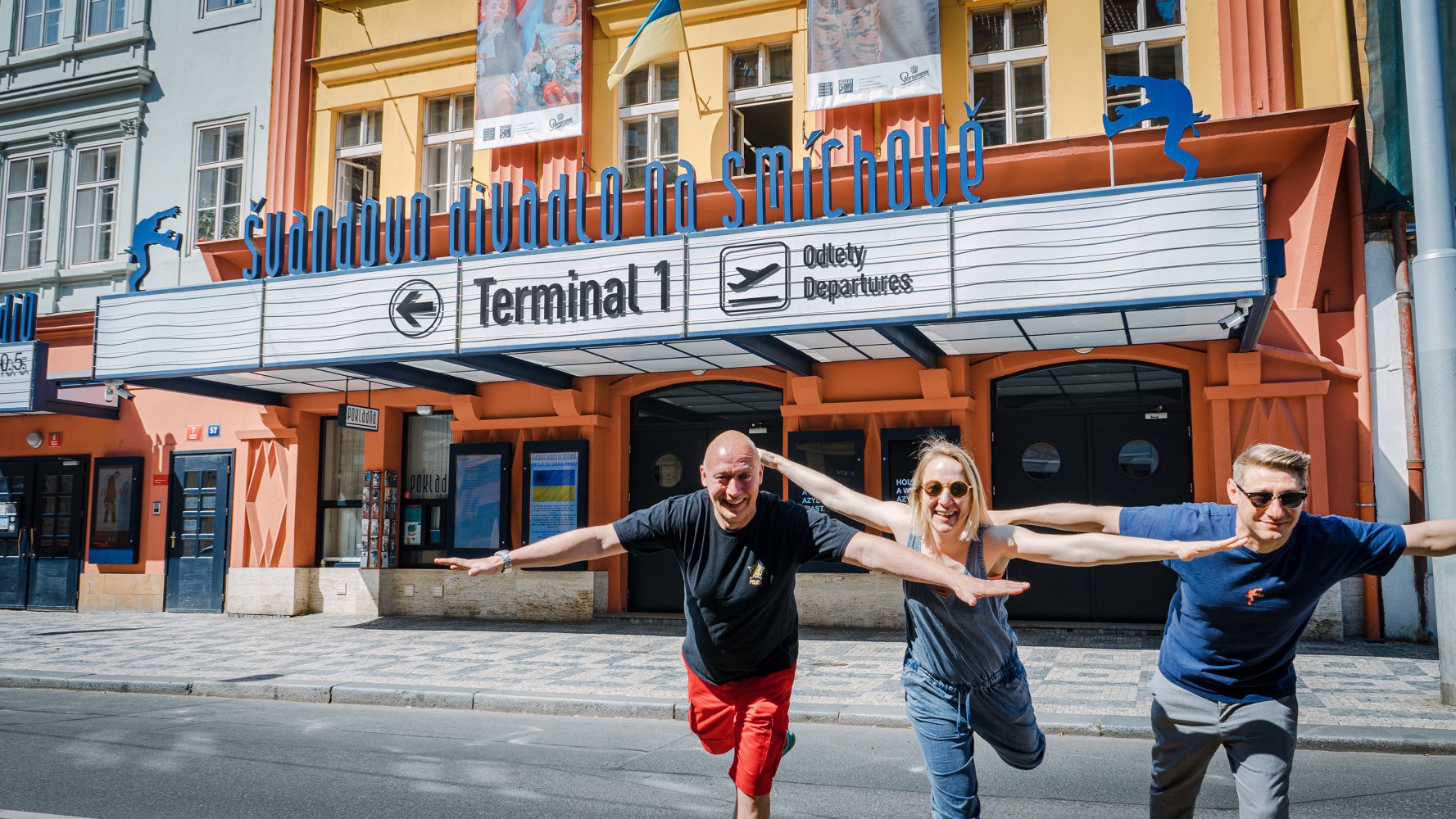 The Svanda Theatre will present contemporary author's theater in Chicago and New York, as well as a new dramatic text written by artificial intelligence
A part of the acting and artistic ensemble of the Svanda Theatre in Prague will fly to the United States on a 15-day tour from May 31 to June 14. In addition to two productions representing contemporary Czech drama, the Smíchov scene will also present the unique project THEaiTRE, connecting the world of theatre with the world of science. As part of this, a brand new theatrical text written by artificial intelligence will be presented for the first time in the USA in the form of a stage reading in collaboration with local artists.
Chicago and then New York
"The chance to show the current Czech auteur theatre abroad is a unique opportunity that opens up the possibility of further cooperation for the entire Czech theatre scene," says Daniel Hrbek, director of the Svanda Theatre. "At the Chopin Theater in Chicago, we will be performing with the titles Pankrac´45 and Protest/Debt: we will play in Czech with English supertitles," says Hrbek. The staging of both productions in a city with a large Czech community will also be part of the celebrations of the 100th anniversary of the founding of the T. G. Masaryk Czech School in Chicago and the 10th Annual Conference of Czech Schools in North America. The performance will also be attended by delegations from the Czech Republic, including the President of the Senate of the Parliament of the Czech Republic Miloš Vystrčil.
The presentation of the THEaiTRE project will be no less interesting. Thanks to him, the Svanda Theatre became the first stage in the world in 2021, where a play written by a robot premiered. "Recording AI: As the robot writes a play about the robot's journey through a wonderful world of people, we'll be screening in early June at the University of Chicago. We will supplement the screening with the participation of creators and actors with a lecture and a workshop focused on writing text with artificial intelligence, "says Daniel Hrbek, who directed the first drama written by a robot.
"We will also present the THEaiTRE project to the audience of the Rehearsal for Truth Theater Festival in New York on June 12, which is organized annually by the Václav Havel Library Foundation. In the world premiere, we will also read another new text called Permeation, whose author is again artificial intelligence. Our partners from the Department of Formal and Applied Linguistics, Faculty of Mathematics and Physics, Charles University, and DAMU students once again took part in its creation," says Daniel Hrbek.
"We are glad that we can read the text in public for the first time in English, which is the" native language "of its inanimate author," adds Daniel Hrbek.