Bård Breien
The Art of Negative Thinking (Kurz negativního myšlení)
Comedy. Sex. Drugs. Rock 'n' roll and wheelchairs!
Švandovo Theatre Ensemble
| | |
| --- | --- |
| Show Length: | 1 hr 40 min without intermission |
| Director: | Daniel Hrbek |
| Cast: | Michal Dlouhý, Kristýna Frejová, Apolena Veldová, Miroslav Hruška, Natálie Řehořová/Eva Podzimková, Kamil Halbich, Jaroslava Pokorná/Daniela Bakerová |
| Premiere Date: | 27. 4. 2010 |
| Derniere Date: | 13. 1. 2024 |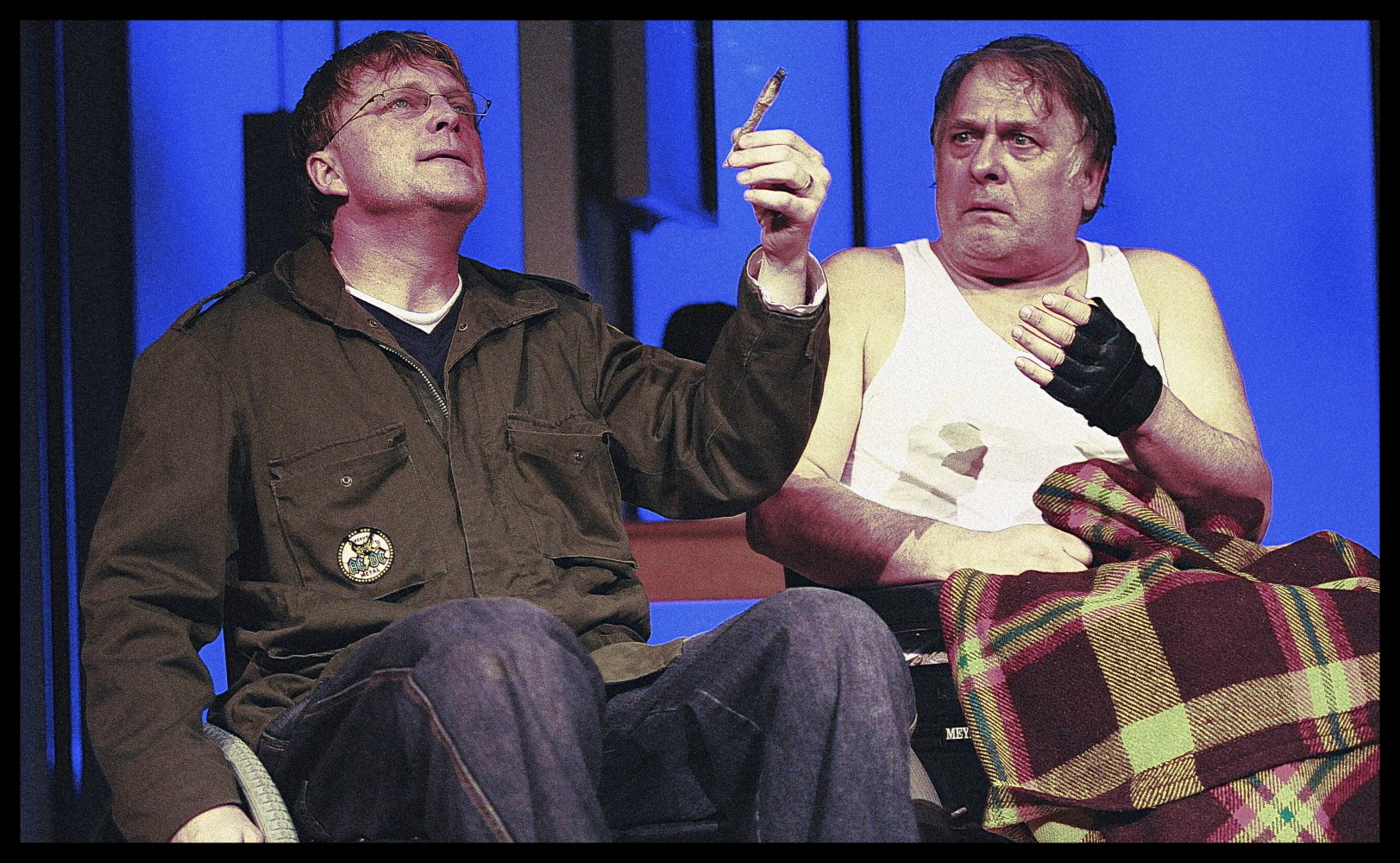 Upcoming Performances
Theatrical adaptation of a remarkable Norwegian film brings together elements of psychological drama and sarcastic black comedy...  a.k.a. Being nice doesn't always pay off!
Wheelchair-ridden Geirr had a car accident two years ago and his wife Ingvild, trying to save their marriage, invites over a group of disabled people led by an almost disgustingly positive and composed psychologist Tori. Yet, Geirr, who enjoys war movies and Johnny Cash, decides to strike back hard. 
And so over the course of a single night, not only do we come to witness self-destructive games including Russian roulette, suicide attempts or not-so-much-voluntary jumps from a window, but also watch the main characters get to know themselves, do away with a false honesty, sympathy and maybe even find a true "cure" for their souls.
TORI: … But you must have experienced something nice lately we can talk about, haven't you?  
GEIRR: Lately I've been paralyzed and impotent. So no, I don't think I have experienced anything nice. 

(QUOTE FROM THE PLAY)
Kindly note that actors smoke on stage during the show. 
CHARACTERS AND CAST
GEIRR: Michal Dlouhý
INGVILD: Kristýna Frejová
TORI: Apolena Veldová
MARTE: Natálie Řehořová/ Eva Podzimková (originally Eva Leimbergerová)
GARD: Kamil Halbich
LILLEMOR: Jaroslava Pokorná/Daniela Bakerová
ASBJØRN: Miroslav Hruška
PRODUCTION TEAM
TRANSLATION: Jaroslava Vrbová
DRAMATURGY: Martina Kinská, Lucie Kolouchová
MUSIC SELECTION: Daniel Hrbek, Martin Hejl
STAGE DESIGN: Petr Masopust
COSTUMES: Lidka Limpouchová
CHOREOGRAPHY: Ivana Dukić, Jan Potměšil, Karel Basák
PRODUCTION: Salome Geregayová
STAGE MANAGER: Blanka Popková
ASSISTANT TO DIRECTOR: Blanka Popková
References
Bård Breien
The Art of Negative Thinking (Kurz negativního myšlení)
Švandovo Theatre Ensemble
| | |
| --- | --- |
| Show Length: | 1 hr 40 min without intermission |
| Director: | Daniel Hrbek |
| Cast: | Michal Dlouhý, Kristýna Frejová, Apolena Veldová, Miroslav Hruška, Natálie Řehořová/Eva Podzimková, Kamil Halbich, Jaroslava Pokorná/Daniela Bakerová |
| Premiere Date: | 27. 4. 2010 |
| Derniere Date: | 13. 1. 2024 |