Radim Vizváry
Radim Vizváry: Sólo
The Best of Radim Vizváry; a cross-section of his work. He has been awarded for Thálie Awards 2016.
19:00
| | |
| --- | --- |
| Show Length: | 90 min without intermission |
| Director: | Radim Vizváry |
| Cast: | Radim Vizváry |
| Premiere Date: | 17. 4. 2016 |
Main hall
Language barrier-free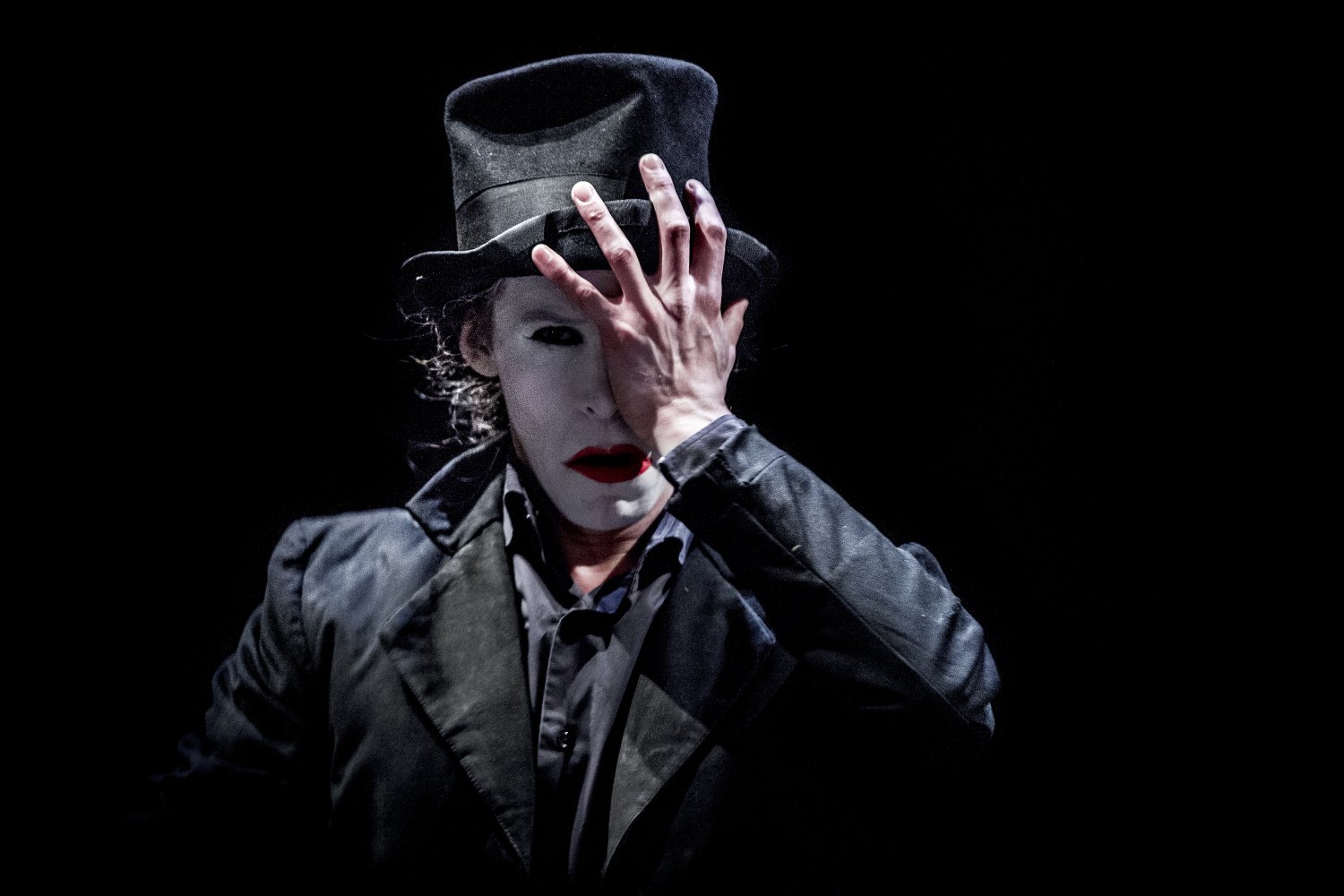 Upcoming Performances
From the classic pantomime to Butoh, from the physical comedy to contemporary mime theater pieces. His mime is modern, pure and up to date. It is influenced by different styles and genres, but in the end always goes its own way.
Radim Vizváry will introduce both classical and modern, both poetic and comical works. You can laugh and cry without him saying single word – there are needless in his art. In this way you will see the best of him and through it, what is the current pantomime about.
CONCEPT, DIRECTOR AND STARRING: Radim Vizváry
STAGE AND COSTUME DESIGN: Jozef Hugo Čačko
LIGHT DESIGN: Karlos Šimek, Hugo Hejzlar
PR, BOOKING, PRODUCTION: Ilona Hájková
Performance was supported by: Nadace Život Umělce, Mime Prague
Acknowledgments:
Radim Vizváry
Radim Vizváry: Sólo
| | |
| --- | --- |
| Show Length: | 90 min without intermission |
| Director: | Radim Vizváry |
| Cast: | Radim Vizváry |
| Premiere Date: | 17. 4. 2016 |